Machine Maintenance Technician
Advance your career with an exciting opportunity! Exceptional opportunity to grow into a lead role within this manufacturing maintenance department.
We are currently seeking a talented individual to join our team in the following position: Machine Maintenance Technician Although not required, preference will be given to candidates with printing and/or paper converting experience.
This Machine Maintenance Technician position is a union position and is responsible for performing highly diversified duties to install, troubleshoot, repair and maintain production and facility equipment according to safety, predictive and productive maintenance systems and processes in support of the site's business goals and objectives. The candidate will join a two-person department that is managed by the Plant Superintendent.
Perform highly diversified duties to overhaul, install and maintain production machines and the plant facility's equipment

Provide emergency/unscheduled repairs of production equipment during production and perform scheduled maintenance repairs of production equipment during machine service

Perform simple machinist duties and responsibilities

Perform mechanic skills including, but not limited to, mechanical, electrical, pneumatic, hydraulic, troubleshooting and repair of production machines

Read and interpret equipment manuals and work orders to perform required maintenance and service

Diagnose problems, replace or repair parts, test and make adjustments

Perform regular preventive maintenance on machines, equipment and plant facility

Use a variety of hand and power tools, electric meters and material handling equipment in performing duties

Communicate technical issues to equipment suppliers to obtain assistance with troubleshooting, as needed

Rebuild and fabricate parts using machine shop tools

Perform a variety of plumbing maintenance and carpentry functions

Detect faulty operations, defective material and report those and any unusual situations to proper supervision

Generate parts purchase orders to maintain parts inventory

Perform facility maintenance, comply with safety regulations and maintain clean and orderly work areas
AA degree in mechanical, electrical or industrial maintenance preferred

Prior diagnostic/troubleshooting and preventative maintenance experience

Previous experience within high-speed industrial environment

Lean manufacturing experience a plus

Printing and/or paper converting experience preferred/a plus
Competencies
Strong/confident self-starter with ability to work independently

Demonstrated mechanical, electrical and technical aptitude, ability to read mechanical/electrical blueprints

Ability to follow manufacturers' specification and schematics

Programmable Logic Control (PLC) knowledge preferred

Familiarity with servo drives and motors

Knowledge of rapid continuous improvement, implementing new ideas to achieve a safer and more efficient work flow

Ability to perform lifting up to 75 pounds

Basic machine shop knowledge: Lathe, Mill, Welding

Strong communication skills, both verbal and written

Strong organizational and time management skills, with ability to prioritize tasks to maximize production schedule

Strong interpersonal skills and ability to maintain productive relationships with vendors, peers and management

Basic computer skills

May be required to supply hand tools
Required Education and Experience
High School diploma or GED equivalent and completion of a craft apprenticeship, or an equivalent number of years of education and production maintenance experience

4+ years of manufacturing experience; strong hydraulic, electronics, pneumatic, mechanical and industrial skills with some PLC experience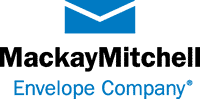 2100 Elm Street SE, Minneapolis, 55414