The Production Supervisor position is responsible for supervising production employees in a manufacturing environment.  This position plans and assigns work, is accountable and responsible for managing production safety, environmental controls and development of production employees, implements policies and procedures, supports quality standards and initiatives, and recommends improvements in production methods, equipment, operating procedures, cost controls and working conditions.
Plant runs on a 24/7 schedule with 12-hour shifts, using a 4-on, 3-off pattern.  This supervisory position will be assigned to the "B" shift (5:30 AM - 5:30 PM).  Week 1:  Thursday, Friday, Saturday - Week 2:  Thursday, Friday, Saturday, Sunday.
Reasonable accommodations may be made to enable individuals with disabilities to perform the essential functions.
Manage and develop production employees to achieve established goals of safety, production volume, quality, service and cost
Ensure production employees are properly oriented and trained; Support and assist with development and implementation of continuous employee improvement through regular feedback, coaching and training to maximize employee learning, productivity and advancement of skill level and knowledge
Ensure effective employee relations; Confer with Plant Superintendent and/or Plant Manager and Human Resources to resolve employee issues
Analyze staffing requirements and ensure efficiency to meet production schedules
Track vacation, absenteeism, overtime and timekeeping discrepancies in accordance with Company Policy and report to the Plant Superintendent and Plant Manager
Manage employee accountability and provide reports to the Plant Superintendent and Plant Manager
Manage performance metrics including quality, production, productivity goals and waste reduction, and provide regular progress reports to Plant Superintendent and Plant Manager
Verify product quality through the auditing process and occasionally assist in the inspection of product quality; Communicate outcomes to Plant Superintendent, Plant Manager and Shipping Manager; Provide assistance in development, recommendation and/or monitoring of corrective and/or preventive actions
In coordination with Plant Superintendent, Plant Manager, Director of Operations and Vice President of Operations, monitor quality standards of products and audit reporting
Monitor, measure, audit and report on production-related process performance and general issues (includes daily machine time reporting, start of job / start of shift checklists, continuity checks, set aside carton and end of job floor counts)
Support and help implement continuous process improvements
Interface/effectively communicate with relevant departments (Production Office, CSR's/Account Managers, etc.) and other shifts to ensure efficient collaboration and coordination between departments
Assist with decisions concerning machine use, maintenance and modification; Help oversee machine repairs on assigned shift and communicate with Plant Superintendent, Plant Manager, Maintenance Department and Scheduler
Generate labels (in coordination with Scheduler, Purchasing and Quality Control)
Understand, support and adhere to the Company's health and safety policies, general policies, programs and procedures by communicating and promoting awareness to co-workers and subordinates; Enforce and provide continuous training in Standard Operating Procedures (SOP's)
Monitor workplace injuries; Complete workplace accident reports and investigations
Maintain housekeeping standards to ensure a clean and safe workplace
Required Education and Experience
High School Diploma
3-5 years of experience in a manufacturing environment.
Knowledge of machines and tools
Knowledge of quality systems and standards
Knowledge of health and safety standards and compliance
Computer literacy
Preferred Education and Experience
Associate's or Bachelor's degree
5-8 years of leadership experience in a manufacturing environment
Experience in envelope manufacturing or printing industry
Previous quality management experience
Previous color management (G7)
Competencies
Influencing and leading
Performance Management
Critical thinking/problem solving/analysis
Planning and organizing
Results driven
Time management
Technical capacity/knowledge of machines/tools
Conflict management
Adaptability
Communications proficiency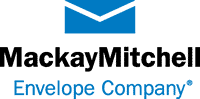 1500 Mackay Avenue, Mt. Pleasant