Machine Adjuster/Mechanic (Trainee)
Are you a natural at fixing things?  Would others describe you as being mechanically inclined?  You may be the ideal candidate for MackayMitchell's Machine Adjuster training program!
We are now direct hiring candidates for Machine Adjuster/Mechanic (Trainee) positions.  Yes, direct hiring . . . no temp agencies to go through.  For a limited time, we will direct hire the right, naturally gifted mechanics.  Starting hourly wage is $23.00 plus a well-defined training path to earn up to $30.00 per hour.
Our 12-hour (5:30 to 5:30) day and night schedules provide for a 15-day work month!  Think of the time you can spend with your family or the free time you will have to do the things you love!
Currently, 25% of our employees have been with us for 20 years or more.  Join our team of talented and dedicated employees!
Benefits available first of the month following 30 days of employment; 401(k) Retirement Plan + Company match; quarterly attendance bonuses.
Not a perfect fit for this position, but know someone who is?  Please feel free to share this opportunity!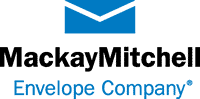 1500 Mackay Avenue, Mt. Pleasant, Iowa, 52641