 Nick Decesare

13 August 2018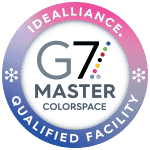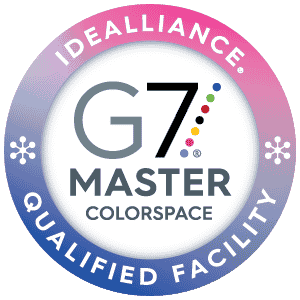 MackayMitchell Envelope is currently Master Qualified in G7 Colorspace for proofing.
MackayMitchell has an internal G7 Expert who maintains our company's G7 Master Qualifications.
MackayMitchell has a comprehensive prepress department using industry leading technology, including:
Computer-to-plate digital workflows

High definition flexographic plating
Standard flexographic plating
Lithography plating

Digital soft-proofing for an improved approval process
Esko workflow software
G7 Master Qualified in Colorspace Proofing (4-color process only)
Supported software applications

Adobe Creative Suite

InDesign
Illustrator
Photoshop
Adobe Acrobat

Quark version 15 and 9.5.4.1
Our prepress workflows use a "one file, multiple use" philosophy. The single high-resolution PDF created from the Esko workflow is used for proofing, plating, and the creation of the soft-proofing PDF. This provides a level of security for our customer's who know their produced envelopes will be consistent to the approved proof.