The Supply Chain Support person will follow all safety and quality procedures and is primarily responsible for material movement, unloading and loading trucks, cycle counting inventory and shipping UPS orders. Position will also be responsible to help with printing carton labels and palletizing product, and basic cleaning within the warehouse.
This is a 1st shift position (Monday - Friday, 7:00 AM - 3:00 PM) within a union environment.
Reasonable accommodations may be made to enable individuals with disabilities to perform the essential functions.
Read job tickets and deliver raw materials to the correct production machine
Read job tickets for customer specific requirements
Complete inventory cycle counts
Stock empty pallets on production floor
Locate and deliver stock to the Business Services WIP area
Locate and deliver raw materials to the production floor (paper, pallets, cartons, window film, etc.)
Load and unload inbound and outbound trucks
Ship UPS orders using UPS WorldShip software
Move pallets in and out of the inspection area
Job receipt, wrap, and put away pallets of product
Pull orders by stacking product onto pallets
Stack cartons onto pallets on production floor as needed
Help with raw material needs by providing information on low inventory materials
Complete material handling equipment OSHA checklists
Charge material handling equipment and maintain water levels in electric batteries
Report unsafe conditions to management
Help maintain warehouse cleanliness (sweeping, mopping, empty trash as needed)
Demonstrate ability and willingness to work overtime
Perform all other duties as assigned
Preferred Education and Experience
High School diploma or GED equivalent
Previous experience in the print, paper or envelope industries
Competencies
Basic reading, writing and mathematical skills; ability to read and understand Job Order
Ability to concentrate and pay close attention to detail
Must be able to use a ruler to measure within 1/16"
Strong interpersonal skills and ability to maintain productive relationships with peers and management
Ability to multi-task
Ability to frequently lift up to 50 pounds; occasionally lift over 75 pounds
Strong communication skills, both verbal and written
Ability to tolerate noise levels produced by machines (hearing protection required)
Self-motivation and ability to work independently
Strong organizational and time management skills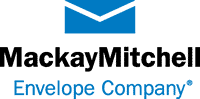 2100 Elm Street SE, Minneapolis