Quality Assurance Specialist
The Quality Assurance (QA) Specialist is responsible for ensuring that the company's quality assurance standards and procedures are met.  The Quality Assurance Specialist will perform various QA-related tasks, which include tracking and reporting all activities, procedures and processes, developing auditing tools to improve the internal auditing process and conducting regular reviews and inspections to ensure employee adherence to quality standards.  The Quality Assurance Specialist is expected to assist with the creation of company policies, procedures and processes and to conduct quality training sessions.  The role will be charged with contributing to the development of a complete QA program that not only safeguards product quality, but also fosters a culture in which all employees are actively engaged.
Reasonable accommodations may be made to enable individuals with disabilities to perform the essential functions.
Assist with the development, implementation, management and integration of a QMS for manufacturing plant
Manage day-to-day activities and performance of Quality Control (QC) Machine Operators (one (1) per shift); provide learning and coaching opportunities to achieve quality standards and compliant operations
Perform root cause analysis and other problem-solving activities to identify effective corrective actions and process improvements; provide feedback to manufacturing in regard to the impact of quality errors, particularly with key accounts
Collaborate as needed with vendors, Sales, Account Managers (CSR's) and Plant Managers to resolve quality issues by developing, coordinating, communicating and executing plans that meet objectives/standards
Achieve quality assurance operational objectives by contributing information and analysis to strategic plans and reviews; prepare and complete action plans
Complete audits; design, implement and document procedures for process control, process improvement, inspection, calibration and testing
Monitor and validate quality processes and systems by establishing and implementing metrics
Monitor compliance; conduct audits and complete/publish/analyze reports
Drive plant accountabilities in the areas of:  tracking vendor performance, resolution and disposition of customer complaints, investigation of critical quality defects in in-process and finished products, generation and analysis of quality data and reports
Conduct research to identify industry trends and issues that may impact the organization's operations
Recommend changes to processes to improve product quality
Train employees on quality control protocols to ensure compliance with standards
Provide "on call" support (via phone) to plant personnel in response to critical quality issues
Pursue continuing education, as applicable, in new solutions, technologies and skills
Perform all other duties as assigned
Required Education and Experience
2+ years prior experience in a quality assurance or quality control role
Deep knowledge of quality assurance terminology, methods and tools
Strong analytical, problem-solving and decision-making skills
Proficiency in best practices for testing, version control and defect management
Superb computer skills (e.g., Excel Pivot Tables, etc.)
Excellent communication, interpersonal and organizational skills
Demonstrated ability to manage complexity and multiple projects simultaneously within a manufacturing environment
Preferred Education and Experience
ISO 9001 Certification or CQA
Bachelor's degree (or equivalent) in relevant field
Previous experience in the print, paper or envelope industries
Previous experience auditing quality management systems
Continuous Improvement or Lean experience
Competencies
Knowledge of theory and principles of statistics and statistical process control
Strong communication skills, both verbal and written
Experience in designing and implementing quality systems
Knowledge of inspection and control methods, techniques and documentation
Research, fact-finding and problem resolution
Organization and time management skills
Strong computer skills, including quality control applications, word processing, spreadsheets and databases
Strong interpersonal skills and ability to maintain productive relationships with customers, peers and management
Self-motivated and ability to work independently
Ability to travel with minimal notice
Leadership skills with ability to influence and engage others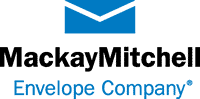 1500 Mackay Avenue, Mt. Pleasant